Longer and Wider for Big-Time Sensations
A perfect fit is essential when it comes to condoms. if you find our standard condom a bit too tight, why not give Sagami Original 0.02 L-size a try? It is longer and wider, specially designed for extra comfort and pleasure. Nothing can cramp your style anymore!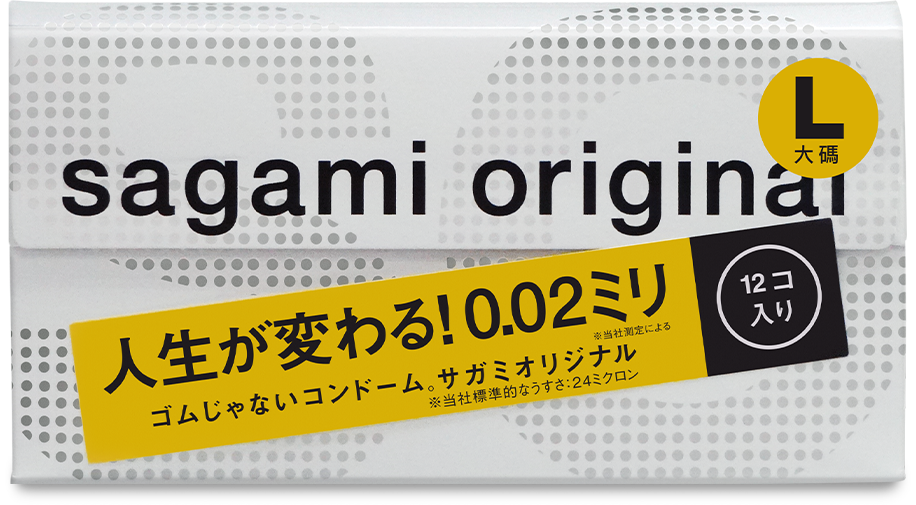 Why You'll Love It
1
1/50th of Millimetre
Sagami Original 0.02 is just 24 microns* thin. In other words, just 1/50th of a millimetre. To compare it to something familiar, that's about as thin as the plastic wrap you use in your kitchen. Polyurethane (PU) is what makes this possible.
*0.024±0.008mm (average)
2
3 Times Stronger#
Measured by bursting pressure, Sagami Original is approximately 3 times stronger# than a latex condom. The secret to its strength is in our use of polyurethane (PU). Even this thin, you can use them with confidence.

#Compared to Sagami standard latex condom. Based on Sagami's measurements.
Video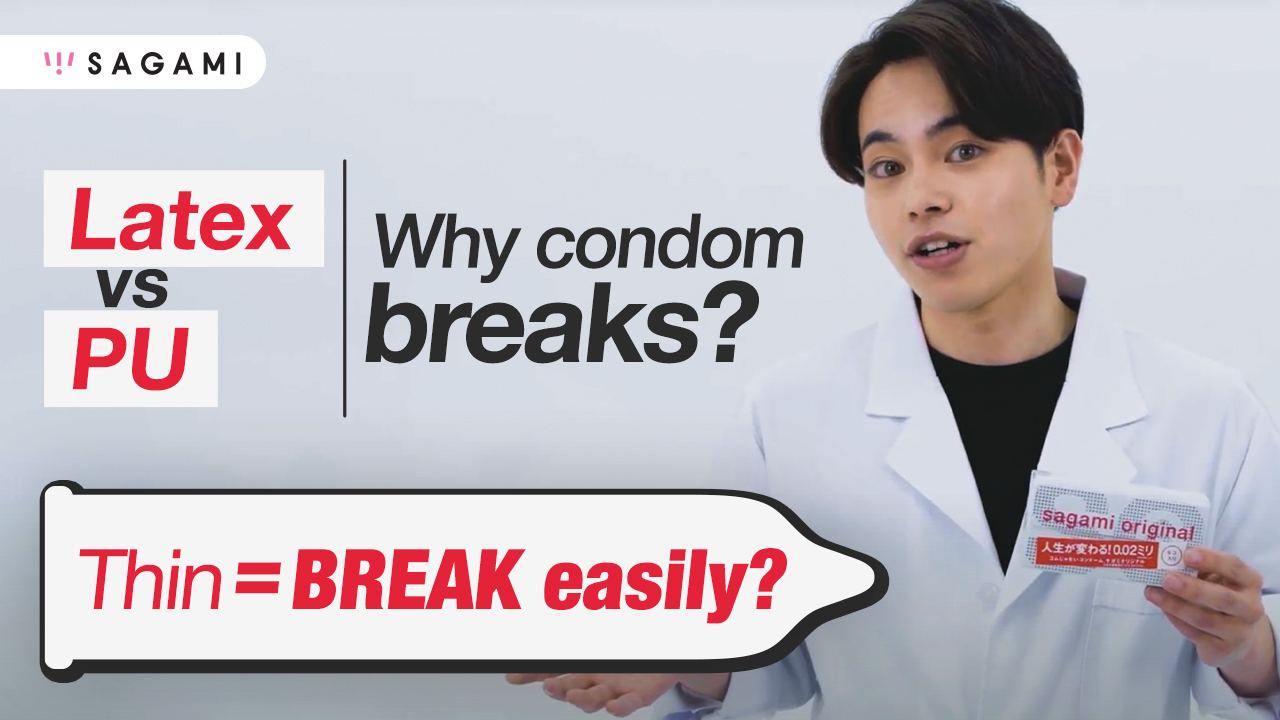 https://youtu.be/iBIkDYetEMU
copy
3
Instantly Transmits Body Heat
Polyurethane (PU) is an excellent transmitter of heat, instantly conveying the warmth of your partner's skin for a more natural feel.
4
No Rubber Odour
Condoms made from latex can have a unique rubber odour, but Sagami Original uses polyurethane (PU), making them odourless.
Video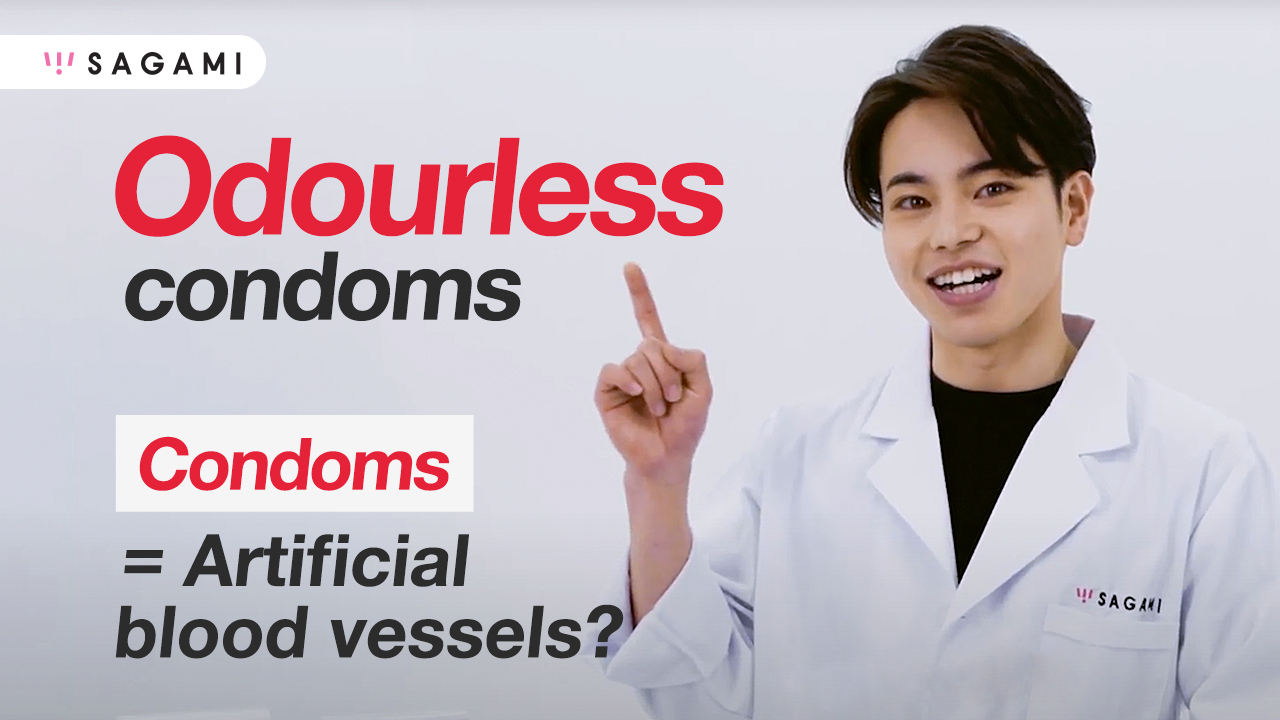 https://youtu.be/iUHB668jgf4
copy
5
No Concerns about Latex Allergy
A latex allergy can lead to itching, pain, skin irritation and hives. Sagami Original uses hypoallergenic polyurethane (PU), ideal for those allergic to latex.
6
A Smooth Surface
Polyurethane (PU) has a smooth surface for a softer and more natural feel during use.
7
Gentle on the Body
Polyurethane (PU) is often used in the medical field, which is gentle on the body.
Blister Pack
The easy-open blister pack protects the condom and prevents damage when opening. The packaging is clean, sanitary and includes plenty of lubricant. And since the top side of the opened package is the side that faces your partner, the condom can be easily removed and put on.
Video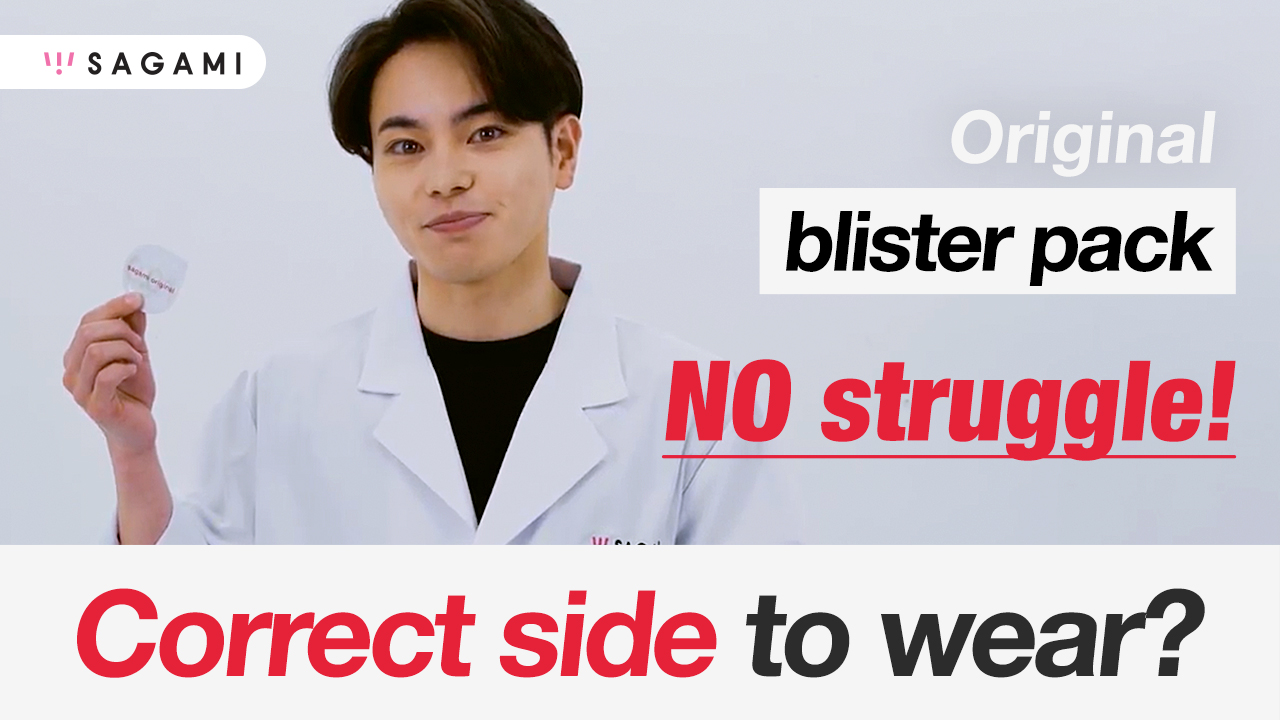 https://youtu.be/p3z1LrJ73c4
copy
9
The Brand of Choice
Sagami Original 0.02—one of the most popular condoms worldwide. Thin, strong, odour-free and an excellent transmitter of heat, Sagami Original condoms provide a natural feel completely different from that of traditional latex condoms. This 24 microns* film incorporates the best of our technology, and our desire to always offer a better product. Our products will continue to evolve, becoming even thinner, stronger, and softer.
*0.024±0.008mm (average)
10
A Longer, Wider and Larger Space
Sagami Original L-size condom reaches 58±2mm and 190±10mm in width and length respectively, which has a longer, wider and larger space than Sagami Original Standard-size condom.
Polyurethane (PU) may not be as elastic as latex. If you feel that Sagami Original Standard-size condom is too tight, you should try a larger-size condom to avoid condom breaking due to excessive tightness.
Video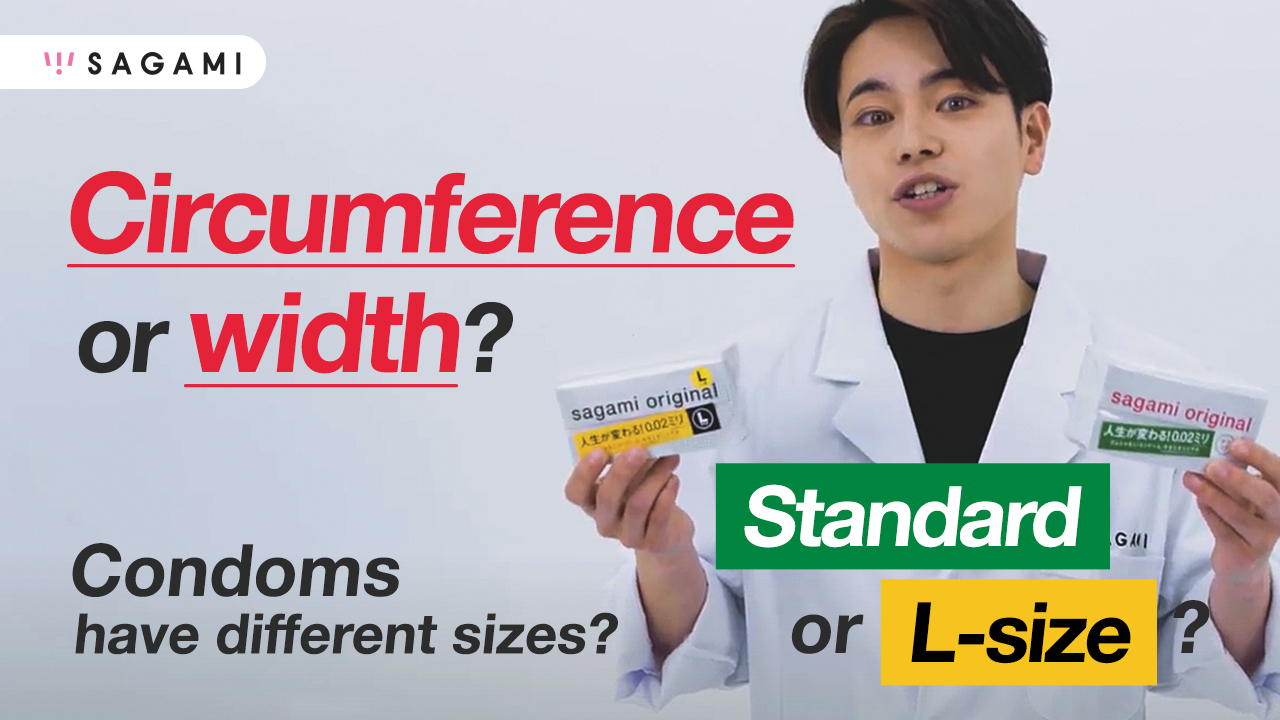 https://youtu.be/u0WiZfHkiaA
copy
Open, Take out, Put on! That's this simple!
The unique blister pack allows you to simply take out and put on the condom without the need to identify the top side! Putting on a condom will never be a problem again, even in the dark.

1

2

3
Available in
Which Condom is Right for You?
Learn More about Sagami Original